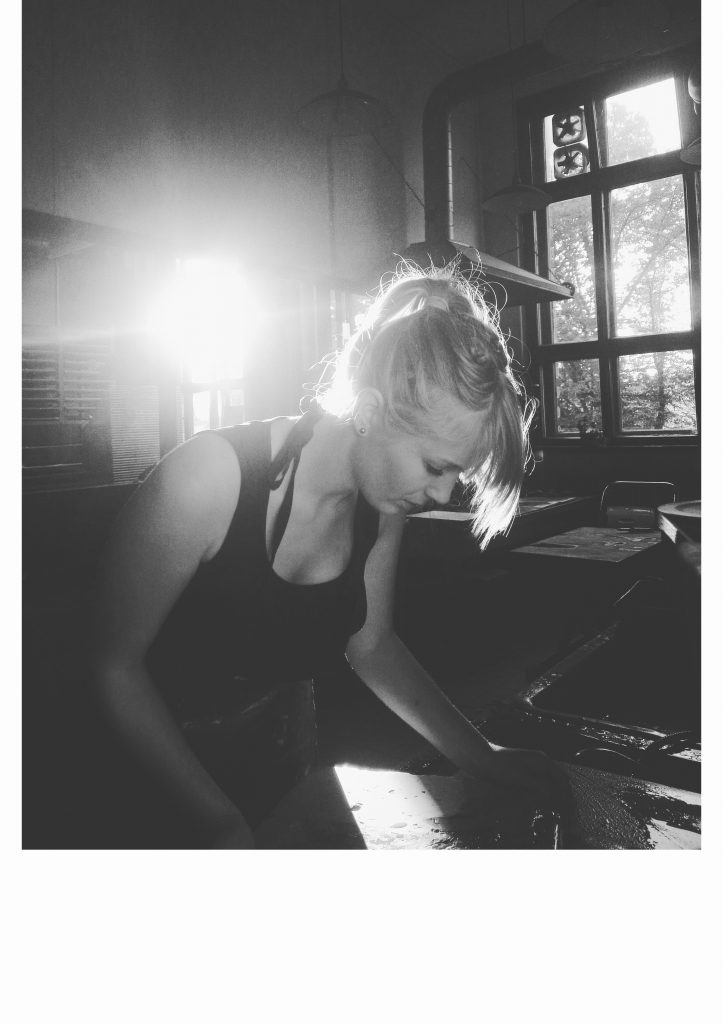 I recommend people to travel because you never know where we will end up, who will we meet and what we will see. As it happened to me twelve years ago while driving to the Spanish city of Lloret de Mar. Stopping on the way back at the Austrian capital, Vienna, on a short walk, I noticed something unusual. On top of the large Austrian Parliament building was a small house. The unusual view caught my attention so much that I captured it in photography. Over time, this photo became my source of inspiration. Looking deeper, I found out that the restorers used this house to restore the bronze statues on the building.

For me personally, the house is like a parallel reality. It's the opposite of the outside world. Another world that changes when we enter. We need its stability, asylum and isolation, so that we do not forget or lose ourselves. The house stands aboveanything and everything. It will always play a role in our lives.

Monochrome painting, in my opinion, reveals serenity, purity and simplicity. Through the color fields and the nuanced color relationships, I create complete peace, in which there would be no room for concussion, which would be the wrong color in my paintings - a color that does not fit or it creates dynamics and anxiety.

This house is my castle and its landscaping – it's garden.
Elīna Alka Rikmane (born in 1986) is a Latvian painter. Graduated from Janis Rozentāls Riga Art High School, obtained a bachelor's degree in graphics (2010) and a master's degree in painting (2012), graduating from the Art Academy of Latvia. Actively participates in exhibitions, one of the most significant is "Grafika-S" (2014, Riga Art Space), XI Baltic Sea States Biennial of Graphic Arts "Kaliningrad-Königsberg" (2013, Kaliningrad, Russia), "Migration" (2012, Latvian Academy of Arts).

She has taken a course in pedagogy at the Art Academy of Latvia. She works at the day center "Švarcenieki" as a social educator and artist, organizing free time art classes for children.